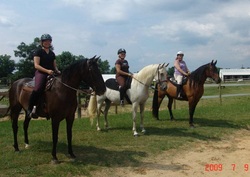 When contacting us regarding lessons please specify the following
regarding the person interested in lessons:

~Age~

~Height and Weight~
So that we can best accommodate your riding lesson needs.
At this time our school horses can accommodate weights of 250 pounds or less.
The weight limit is only applicable when RIDING our School Horses.
The weight limit does not apply to DRIVING lessons.

~Level of Rider~

~Preference of Style~
(Western, English, Dressage, Driving

---
THINGS TO KNOW ABOUT LESSONS AT PTC
Lessons at Poole Training Center are by appointment only.

Children interested in riding lessons should be at least 8 years old.

A signed release is required for all students.

Please arrive 15 minutes before your first lesson to fill out our release form.

Weather is never a problem at PTC!
We have a fully enclosed indoor riding arena! We also have a round pen, dressage arena, obstacle course for riding and driving, as well as one hundred acres of wooded trails give great variety for training possibilities.

Proper riding attire is required at all times:Long pants, a boot or shoe with a heel, and a helmet.
(Helmets are mandatory for anyone under 18 years old and strongly suggested for all persons while mounted.)

Please NO chewing gum during Riding Lessons.

Only silent parents or visitors are allowed to watch a lesson.

Should it be necessary to cancel a lesson, please give 6 hours notice.
You will be charged for any lesson missed without notice.

Any additional children brought to the barn are required to be supervised at all times.
This is a training facility with young horses.

Please park your vehicle in front of the main barn bordering the sidewalk on the left side of the barn.

We offer lessons on a variety of school horses at different levels and
we also offer lessons for you and your own horse.

When pulling a horse trailer, you may park on the left side of the barn between the pool and the barn.
DO NOT PARK on the working side of the facility where the tractor, shavings and farm vehicles are parked. The driveway does circle the barn for ease and you do not have to turn your truck and trailer around.



LESSON RELATED DOWNLOADS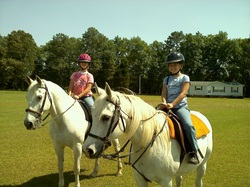 ---
DRIVING LESSONS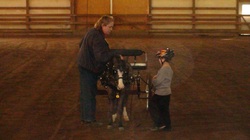 We also Driving Lessons for Children and Adults!
For more information on Driving please visit our Driving Page!
---
SCHOOL HORSES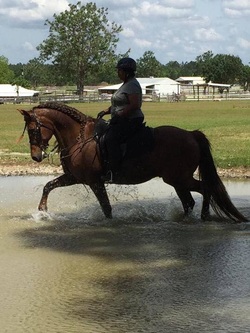 We have been blessed with many wonderful clients and students!
We are blessed to be able to take care of our clients and students
with a fantastic group of school horses.
All sizes and breeds to match every age and need!
Our horses are just another intricate part of the PTC Family
and they are loved and treasured dearly!



---
MEET OUR SCHOOL HORSE FAMILY...
Koweta Galaxsea AKA "Sea"
Little Dixie McCue AKA "Dixie"
COLORING PAGES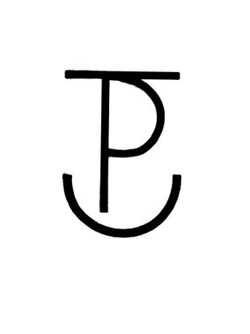 Blessed with His Creation; Entrusted with His Creatures

Visitors Welcome; Appointments Appreciated
No Appointments on Wednesdays or Sundays
CLOSED to the PUBLIC ON SUNDAYS
---