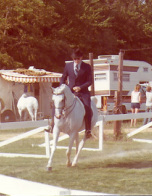 Poole Training Center sits on one hundred and sixty beautiful acres of woods and fields, the same land that Blanchard played on as a young boy.
Blanchard has loved horses since his first thoughts. He loved watching Westerns on TV as a small child and still does. Blanchard did anything that would keep him around horses.

Blanchard has been training for the public since he was in Junior High School.
2015 will mark 53 years of training horses. Blanchard states that training horses requires courage, good steady hands and a good riding ability. As a trainer Blanchard as never stopped learning, he continues to study and learn and improve.

"Horse training is a very enjoyable career, but it is also very hard work. I love what I do."

In 1968 Blanchard and Debbie were married and combined their mutual love of horses!
Debbie Poole is the premiere instructor putting high priority to safety of both the student and the horse. The students in the Poole Training Center riding instruction program are taught the basics in safety of trail riding, western, saddle seat, dressage, hunt seat, and good basic horsemanship. Debbie brings over 32 years of professional experience, and also assists and helps with the training and showing. Poole Training Center is proud of their successful rider training program with over 70 students.

Blanchard gives driving lessons in pleasure driving, combined driving and show driving. Poole Training Center students have proceeded with great success to the show ring as well as just good, safe and fun trail riding and driving.

Owners and operators, Blanchard and Debbie Poole bring a combined ninety seven years of service as equine professionals and with this experience hope to fulfill their motto of being blessed & entrusted with these wonderful creations from God. Blanchard and Debbie have been leaders and members of many horse organizations to help promote the horse industry. Blanchard has served on the board of directors of the South Carolina Arabian Horse Association and was president for two years. He has also served several years on the board of directors of the South Carolina Horseman's Council and was president for two years. Blanchard was named 1998 Horseman of the Year by the Andalusian Professional Horseman Association. This honor meant so much coming from a group of his peers.

Blanchard and Debbie are proud to be doing business with many of the same clients now that they did business with in the Sixty's and Seventy's. Poole Training Center looks forward to many more years of serving the horse industry with God's continued Blessings.

---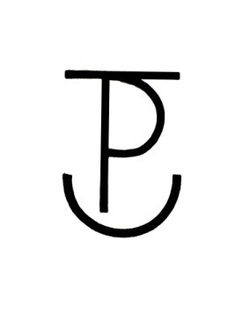 Blessed with His Creation; Entrusted with His Creatures

Visitors Welcome; Appointments Appreciated
No Appointments on Wednesdays or Sundays
CLOSED to the PUBLIC ON SUNDAYS
---