Boarding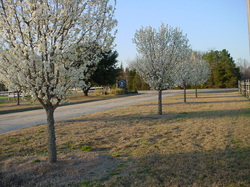 Call or Email for more Information!
Please
Email
or call (803)568-3158 for more information and rates.
Horses at Poole Training Center are fed twice a day
and checked on multiple times a day.
All horses at Poole Training Center have a stall for inclement weather.
Stalls are cleaned twice a day.
We offer indoor arena for riding, outside arenas for riding and 130 acres of trails.
We provide fans for stalled horses in the summer for no additional charge.
---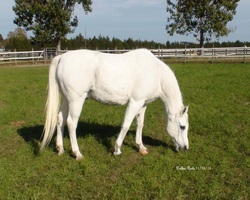 At Poole Training Center we keep nice green grass all year long for grazing.

The picture to the left was taken in the middle of November!
---
We offer
Lessons
for People in All Types of Riding and Driving
We offer
Training
For All Breeds and Types of Horses In Western, English, Driving, Basic handling, and so Much More!
Please
Email
or call (803)568-3158 for more information and rates.
---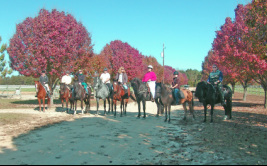 When Bringing Your Horse or Visiting Poole Training Center:
When visiting without a horse trailer, please park your vehicle in front of the main barn bordering the sidewalk on the left side of the barn.
When pulling a horse trailer, you may park on the left side of the barn between the pool and the barn. DO NOT PARK on the working side of the facility where the tractor, shavings and farm vehicles are parked.
The driveway does circle the barn for ease and you do not have to turn your truck and trailer around.
Owners must provide a
current original coggins
with your horse upon arrival.
If we do not receive this coggins, we will pull a new one 7 days after arrival at your expense. Remember, you should always keep the current original coggins with the horse when traveling and where ever the horse is stabled, etc.
The state veterinarian and the Livestock-Poultry Health Service of Clemson University may require proof of annual test administrations, as they consider necessary.
Please note: If we are inspected and fined due to not having your horses' original coggins this fine will be billed to you.
If you would like to talk with Blanchard or Debbie concerning your horse the very best time to call is between 6:30 AM and 7:30 AM each morning Monday thru Saturday. Our phone service picks up while we are on the phone so we are probably on the phone with someone else if you get our answering machine and we will return your call that morning.
PTC Boarding Information
PTC Riding Release Form
PTC Barn Rules
PTC Horse Arrival Sign In
PTC Prices and Additional Services
PTC Map
PTC Written Directions
PTC Map to Local Restaurants in Swansea, SC
---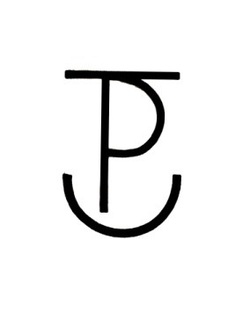 Blessed with His Creation; Entrusted with His Creatures

Visitors Welcome; Appointments Appreciated
No Appointments on Wednesdays or Sundays
CLOSED to the PUBLIC ON SUNDAYS
---