PUREBRED ANDALUSIAN STALLIONS & COLTS
GIGANTE REY
IALHA #15949 (S)
(Guarapo x Caliza III)
Foaled:4/20/13
Gigante Rey is a 16.0 h. black PRE Andalusian colt born April 20, 2013.
His sire is Guarapo and his dam is Simpatica VII, daughter of Genio.
Gigante Rey is double registered with IALHA and ANCCE (inscribed).
He is solid black with good bone and good movement.
He has been raised in a herd and handled daily.
His full brother and sister are high level dressage horses trained by Manuel Trigo.
He is the last black colt sired by Guarapo.
$18,000 EXITAZO
IALHA #16578 (S)
(Buhonero I x Zarzuela XIV)
Foaled:4/16/14
Gray 14.2 hand (measured on 3/9/15) PRE Andalusian colt. Registered with IALHA.
Handled daily and raised in a herd. Stout bone, good conformation, and good temperament.
Inscribed with ANCEE.
$7,500
PUREBRED ANDALUSIAN MARES & FILLIES
DOMINICA MV
IALHA #12179 (S)
(Temerario X x Pachangera MV)
Foaled:4/17/08
Stunning grey filly. Very good mover, excellent conformation and disposition.
Well started under saddle and taken on trail rides!
Dominica will make a great show, trail, or brood mare. She has it ALL!
This will be the buy of a lifetime! Dominica was measured on 2/22/12 at 15.3 hands!
$15,000
MESTINA R

IALHA #12059 (S/P)
(Mestino R x Spruceview Lluviosa)
Foaled: 5/2/08
Very nice bay mare with training in western and trail work.
She has an excellent attitude and is capable of being very versatile.
She has had one owner since she was 6 months old.
Very sweet and willing mare.
She was measured on 1/2/12 at 15.1 hands.
$8,000GRACIELA III

IALHA #15211 (S)
(Buhonero I x Zarzuela XIV)
Foaled: 3/7/12
Three year old grey PRE Andalusian filly. Handled Daily, Raised in a herd. Shown as a yearling. Outstanding head and neck and well balanced. Only formal training in halter.
Measured on 3/9/15 at 15.1 hands.
$12,000CALIZA III

IALHA #9250 (S)
(Buhonero I x Simpatica VII)
Foaled: 4/17/2005
Revised, proven broodmare. Full sister to Penon, 2005 National Champion 2 & Under Spanish Colt. Caliza has produced two PRE Foals. Has been shown at halter. No Saddle Training.
Sire and dam on premises. Measured on 3/9/15 at 15.3 hands.
$8,000BENGALA DE AZUL NMA
(Guarapo X Luna MDC ex Malandate)
IALHA #18026 (S)
Foaled: 4/7/2012
Heterozygous grey.
Stunning Pure Spanish filly. Sweet, well mannered, with excellent work ethic.
Should mature at 15.2-15.3 hands. She has been worked long-line and she has just started under saddle. Lovely movement.
$ 8,500INFINNITY NMA
(Millenium X Zinnia BA ex Despierto)
IALHA #10872 (S/P)
8 year old heterozygous grey S/P (or Iberian) Mare.
Both parents are Multiple National IALHA Champions. 'Finny' is athletic and versatile.
She is very forward with floating trot, a great canter and overall beautiful movement.
She loves to jump and has 1.5yrs of dressage training (at 3 different times).
She is a confident trail partner. She is brave and loving and looks forward to a forever partner.
She is 15.3 hands.
$ 9,500SOLD!!!
PTC FERMINA REINA
IALHA #15734 (S)
(Temerario X x La Rumba BW)
Foaled:3/5/12
4 Year Old grey Andalusian mare.
Beautiful mare going well under saddle. Would make an excellent brood mare, show horse or pleasure horse. Measurements coming soon.
$12,000
SOLD!!!
LA TEMPORADA
IALHA #9219 (S)
(Temerario X x La Rumba BW)
Foaled:3/15/05
Grey Andalusian mare.
Beautiful mare going well under saddle. She does well in a variety of rings as well as on the trails.
Very pretty and easy going. Sweet temperament. Measured at 15.1 (1/2) Hands.
$12,000 LLUVIANA R
IALHA #13201 (S)
(Navarano MHF x Spruceview Lluviosa)
Foaled: 4/16/09
Black Andalusian Mare
Gorgeous mare available with 90 days of training. Rides walk, trot and canter and knows her leads.
Has been with the same owner since 6 months of age.
$22,000
ANDALUSIAN CROSS MARE
NICOLE
(Cordobes XX x
SCARLETS BONNYBLUE
)
Half Andalusian
Chestnut Mare Foaled 4/12/2001
Well trained under saddle. All Shots and Coggins are up to date.
She is 15.2 hands.
$ 3,000
FRIESIAN CROSS MARES & FILLIES
KSP LAYLA
HAHR #1A374121
(Marten J/Friesian x TOA Sierra/Arabian)
Foaled 3/08/12
Bay mare. Super nice mare and has a wonderful personality.
Can be shown as 1/2 Arab or 1/2 Friesian.
Layla was measured on 11/16/15 at 15.1 hands and is continuing to grow.
She is very easy going and very smart. She is now in training under saddle and is progressing nicely.
$8,500
NIGHT MUSIC
FSR # 2007205
(Wester/Friesian x Shala's Spanish Daencer)
Black mare Foaled: 4/11/07
"Eine" (Eine Kleine Nachtmusic)
Knows her great heritage in her conformation, movement, and personality.
She has been shown and trail ridden. Her commanding presence and athletic ability make her
a show stopper. She is people oriented and loves to be handled."Eine" has the athleticism needed to make an
excellent dressage horse and moves forward very well.
$10,000SOLD

FRIESIAN CROSS GELDINGS AND COLTS
WESTER'S XAVIER "BANDIT"
AWFA # 20058
(Wester/Friesian x Shahs Amiretta/Half Arab
Dark Bay Gelding Foaled: 5/20/05
"Bandit" is a beautiful horse with incredible movement. He is going well under saddle and walks, trots, and canters well on both leads. He has trail experience. Bandit is continuing his training and continuing to learn about side passes, leg yields and more. He will make an excellent partner in dressage and many other disciplines.
$10,000
PUREBRED ARABIAN GELDING
MAJOR PREMIERE GA
AHA # 0605814
(DS Major Afire x Ames Valerie)
Foaled: 4/18/2003
Beautiful Bay Arabian Gelding.
Working Nicely under saddle and has been trained to drive.
$5500
AMERICAN PAINT HORSE
BUDDY HEZABET
APHA # 979,017
(Travelling with Buddy x Slick Breeze)
Foaled: 05/13/09
Palomino Overo Gelding. Measured on 7/29/10 at 14.1 hands.
$6000SCARLETS BONNYBLUE
APHA # 364,840
(Robin's Feature x Scarlet Sissy Sox)
Foaled:06/03/1996
Nicely trained mare with lots of experience in trail riding, etc.
Pleasant horse to own and would make someone a nice addition.
$2000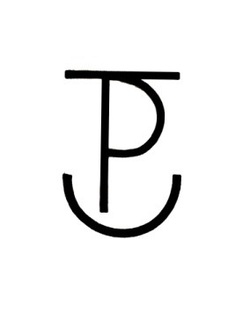 Blessed with His Creation; Entrusted with His Creatures

Visitors Welcome; Appointments Appreciated
No Appointments on Wednesdays or Sundays
CLOSED to the PUBLIC ON SUNDAYS

---