Visitors Welcome;
Appointments Appreciated
Monday through Saturday
9:00 - 12:00
1:00 - 5:00
CLOSED ON SUNDAYS
---
About Poole Training Center
Poole Training Center is a full service equine facility located near Swansea, SC.
The Center sits on one hundred and sixty beautiful acres of woods and fields, the same land that Blanchard played on as a young boy. The facility has three barns totaling over fifty stalls with a completely enclosed riding and training arena. Pastures are kept green year round for as much
possible natural freedom for stallions, mares and young growing horses. Abundant turn out paddocks allow training horses free time also. A round pen, dressage arena, obstacle course for riding and driving,
as well as one hundred acres of wooded trails give great variety for training possibilities.
Several storage barns and employee housing rounds out Poole Training Center to be
prepared for service to the equine industry.
Owners and operators, Blanchard and Debbie Poole bring a combined ninety seven years
of service as equine professionals and with this experience hope to fulfill their motto of being
blessed & entrusted with these wonderful creations from God.
In January of 2008 Blanchard and Debbie welcomed their daughter, Melissa Davis home from
Pennsylvania to help round out the Poole Training Center team as Office Manager.
Poole Training Center Services
Training-
Horses have been trained in all disciplines of work including western, saddle seat, hunt seat, dressage, driving, movie work, exhibition, police work, and some specialty work for disabled riders.
Approximately 15 to 20 horses are kept in training at Poole Training Center year round.
Horses are trained for use in the woods and in the show ring. Showing horses has earned National
titles for Poole Training Center in Western Pleasure, Saddle Seat, Hunt Seat, Driving and Halter.
Though Blanchard and Debbie have retired from the show ring, they continue to train show horses
and send their clients off to shows with their horses.
Riding Instruction-
Poole Training Center Instruction is for the beginner as well as the advanced horse person.
Debbie Poole is the premiere instructor putting high priority to safety of both the student and the horse. The students in the Poole Training Center riding instruction program are taught the basics in
safety of trail riding, western, saddle seat, dressage, hunt seat, and good basic horsemanship.
Blanchard gives driving lessons in pleasure driving, combined driving and show driving.
Poole Training Center students have proceeded with great success to the show ring as well as just
good, safe and fun trail riding and driving.
Breeding-
Poole Training Center currently stands four stallions to the public at stud for their clients.
The breeds that are represented include Andalusian, Friesian, and 100% Foundation Quarter Horse. Poole Training Center only stands stallions that we feel represent the very best of their breed. Conformation, breed type, correct movement, excellent dispositions and production of foals with these same characteristics are all major factors in a stallion standing at Poole Training Center.
Training stallions to collect, collecting the stallions, evaluating the semen, and shipping of semen and insemination of mares is handled by Blanchard and Debbie Poole.
The success rate of getting mares pregnant runs at 90 %.
Andalusian Horse Program-
Blanchard and Debbie have been training, breeding and showing Andalusians since 1990 with
National titles in almost all divisions. Blanchard has trained all types and breeds in his 50 years of professional horse experience, and he puts the Andalusian at the top of his list of
favorite horses to train and ride. At the present time, Poole Training Center is home to several Andalusian breeding programs that are owned by people all over the United States.
Approximately 30 pure and part Ė bred Andalusians live here year round.
Some are in training; others are here being bred to raise foals for sale
and others to be enjoyed by their owners. Blanchard and Debbie Poole helped advise and
import many of these horses from Mexico and Spain for our clients.
Poole Training Center looks forward to many future Andalusian foal crops.
Marketing and Purchasing-
Blanchard and Debbie assist clients in the purchases and sale of horses.
Assistance includes helping with advertising, presentation of horses to prospective buyers and farm planning and breeding programs as needed for individuals.
Blanchard and Debbie have traveled over the US, Mexico, Spain, and the Netherlands advising and buying horses for clients. Their experience and knowledge is put to the test on these trips.
Our clients have been very pleased over the years with the horses
Poole Training Center has helped purchase, breed, and sell.
Consultation-
Blanchard has served in the position of consultant or appraiser on many occasions giving advice
in cases for banks, bankruptcy courts, and lawsuit situations.
He has also help lay out farms and facilities that are well suited to each individual.
Blanchard and Debbie have been leaders and members of many horse organizations
to help promote the horse industry these include:
South Carolina Arabian Horse Association, Palmetto Arabian Horse Association,
American Horse Show Association, International Arabian Horse Association,
International Andalusian and Lusitano Association, South Carolina Horsemanís Council,
Eastern Regional Andalusian Horse Club, Andalusian Professional Horseman Association,
SC Dressage & Combined Training Association, and United States Dressage Federation.
Blanchard has served on the board of directors of the South Carolina Arabian Horse Association and was president for two years. He has also served several years on the board of directors of the South Carolina Horsemanís Council and was president for two years.
Blanchard was named 1998 Horseman of the Year by the Andalusian Professional Horseman Association. This honor meant so much coming from a group of his peers.
"We are proud to be doing business with many of the same clients now that we did business
with in the Sixtyís and Seventyís. We look forward to many more years of serving the horse industry with Godís continued Blessings."
Blanchard and Debbie Poole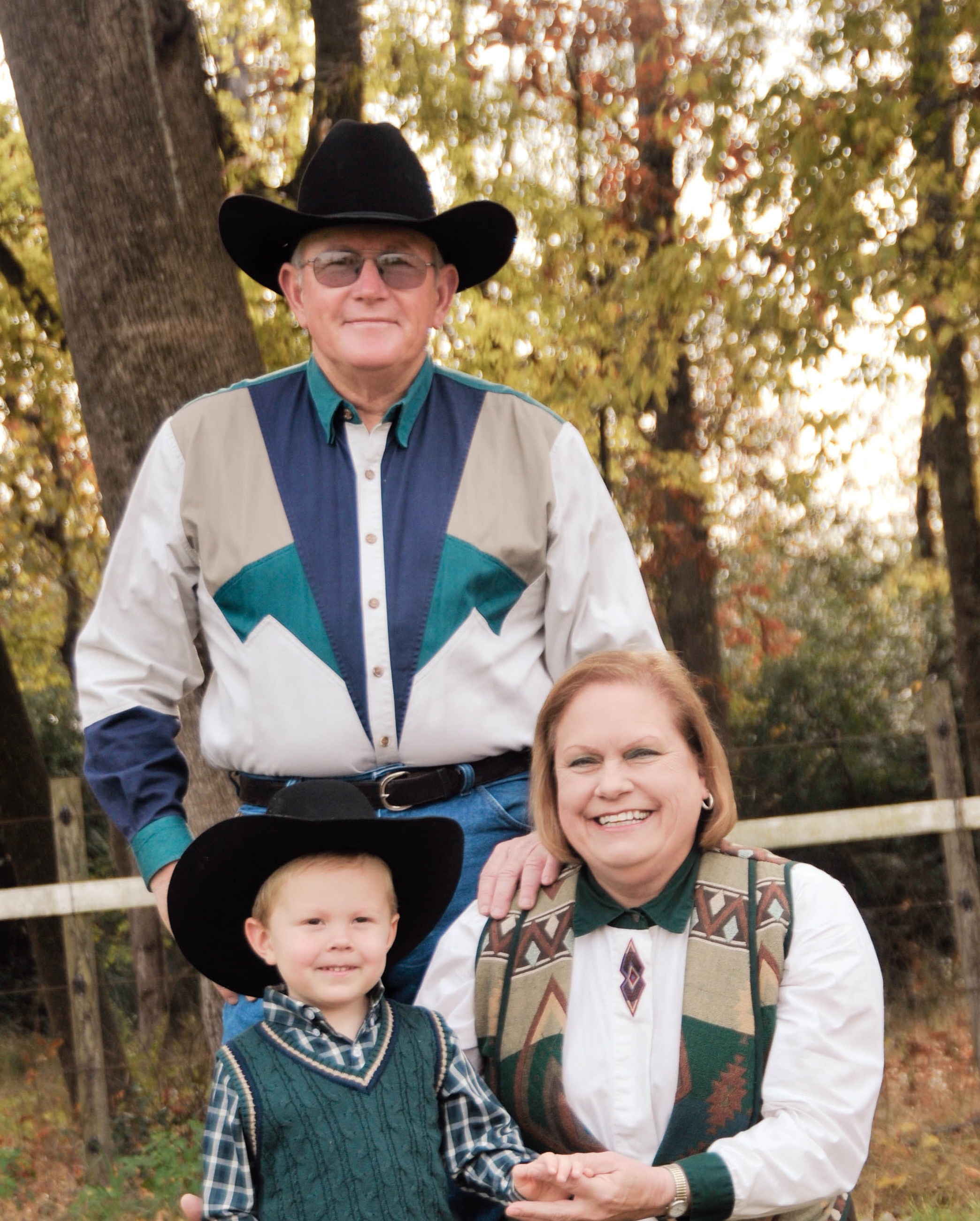 (Photo Credit: JenniferEasler.com)
© 2015
Element 26 Design
Kris and Melissa Davis
All Rights Reserved